Garden Design
Transforming your garden into a place you'll never want to leave
Let us apply our experience and design flair to create a beautiful, individual garden you can enjoy for years to come. We can elevate an ordinary garden to your own patch of paradise.
Want to transform your outdoor space but don't know where to start?
Our garden design services are the perfect fit. We're bursting with ideas, and when we team those ideas with our unrivalled expertise, skill and experience, something pretty magical happens.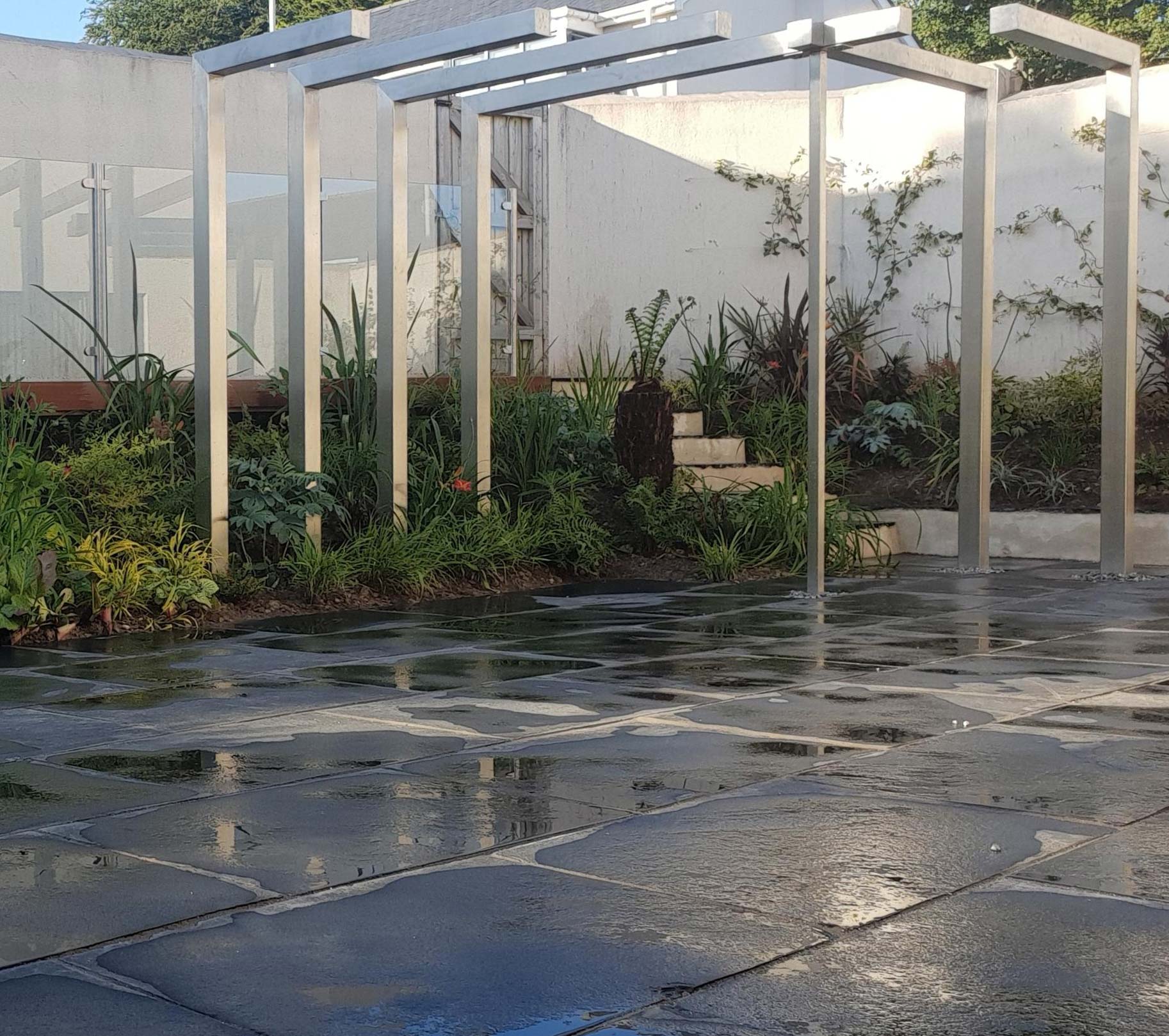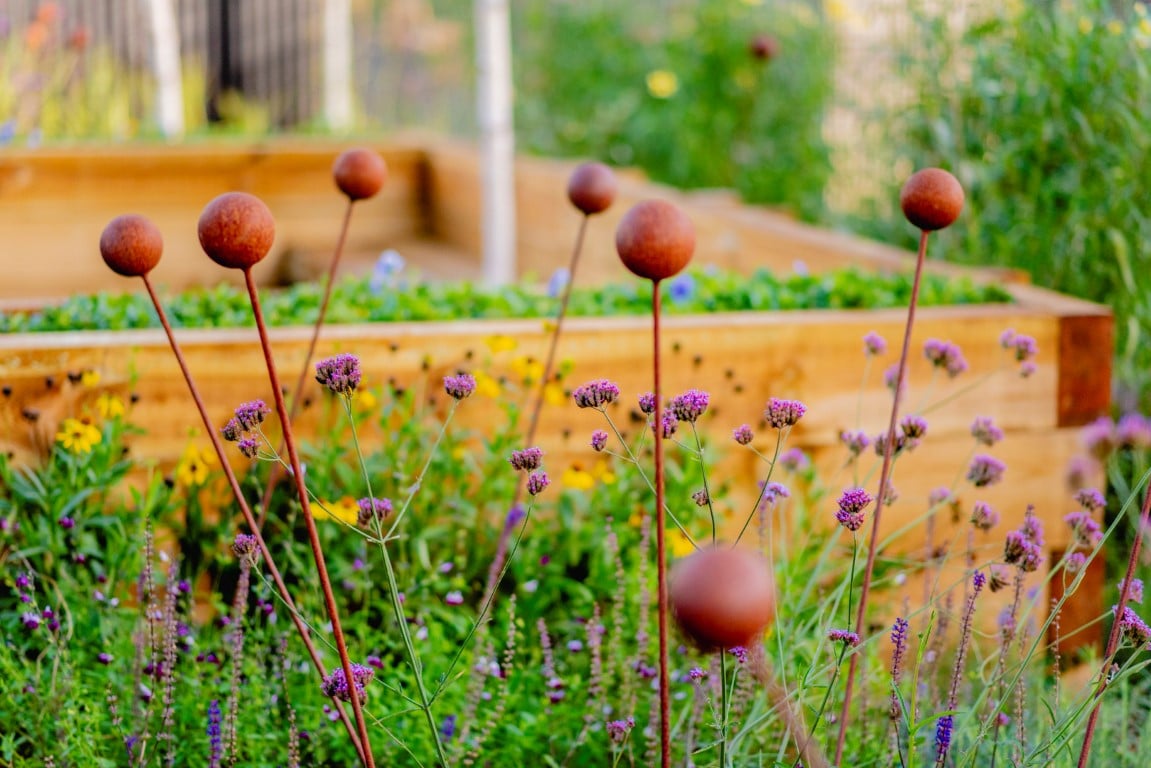 Consultation, surveys & analysis
We meet to assess your garden's size, layout and features, and start to form a picture.
Ideas & design development
Listening to your brief, understanding your needs and translating them into an achievable vision.
Monitoring & project management
Overseeing your garden's transformation, with continual reviews to ensure everything is right on track.
Plans & landscape drawings
A detailed visual blueprint to turn our ideas into a real, finished garden scheme that works.
Construction & planning
Delivering on the structural elements essential to your garden scheme, carefully managed to meet the project's timeline.

Initial Consultation
We'll pop round and get to know you and your space. Maybe you've got a clear vision of what you want already, or perhaps you need some extra inspiration? We'll listen to your needs, bounce some ideas around and get an idea of your budget.

Site Analysis & Survey
We'll measure up and note any existing features and unique characteristics to be preserved. Sometimes for larger projects needing a more detailed survey we'll bring in professional surveyors.

Preliminary Ideas & Design Development
Here's where the creative fun really starts! We'll draw up some outline sketches, trying out different concepts and considering the finishing touches, and we'll consult with you every step of the way.
Presentation of Master Plan & Landscape Drawings
Once the scale masterplan is committed to paper, the design process is finalised. This will show you the structural features along with heights and levels, and identify planted areas. We'll use cutting-edge IT to produce 3D models to give you a sense of how it will look. We'll be able to give you estimated costs at this stage too.

Construction & Planting
We have a list of approved contractors to get the job started, but if you have a preferred one that's fine too. For smaller projects, we carry out the work ourselves using reliable tradespeople and craftspeople. We'll start planting up at this stage, and we've plenty of trusted suppliers on that front too.

Monitoring & Project Management
We find that some clients like to oversee the build themselves, but we'd always prefer to do it ourselves so we can ensure that everything is carried out to perfection. We'll make regular site visits to monitor the work and ensure deadlines won't be missed.
"What an amazing team. From first contact Luke and the guys have been knowledgeable, helpful and professional at all times. Nothing was too much trouble. Not sure what hedging to have so left it to Luke and his choice is perfect for our garden."
Paula W
Home Owner in Plympton
"Luke and his team did a great job in laying turf and erecting fencing to make a very tired garden a beautiful space to enjoy. Hard working, efficient and lovely team. I would definitely recommend them."
Jo S
Home Owner in Plymstock
Frequently asked questions
DO NOT USE
We're trying to sell our house and think the garden's letting it down. Can you help?
We would love to help. Front gardens are especially crucial in making great first impressions, and a beautiful back garden can be what clinches the sale. Give us a call and we'll come round to take a look.
How long does a garden design project take?
This depends on your bespoke requirements and what you are looking to achieve, but generally we have a 6 month wait list for garden design projects. If you would like something created next year then please do get in touch sooner rather than later to book your consultation. On-site work times range from 3 days for small courtyard gardens all the way up to 14 weeks and beyond for larger projects if needed. To find out more about our garden design process please click here.  
DO NOT USE
What are the benefits of using a garden designer?
Your content goes here. Edit or remove this text inline or in the module Content settings. You can also style every aspect of this content in the module Design settings and even apply custom CSS to this text in the module Advanced settings.
What are the costs?
Our consultation fee for Garden Design starts at £75, we will then book an appointment to spend up to 45 minutes discussing your bespoke requirements in order to create a plan. Full Garden Designs can range from anything from £10,000 upwards but please do get in touch to discuss your needs.